Your indoor air quality is essential in keeping your family healthy and comfortable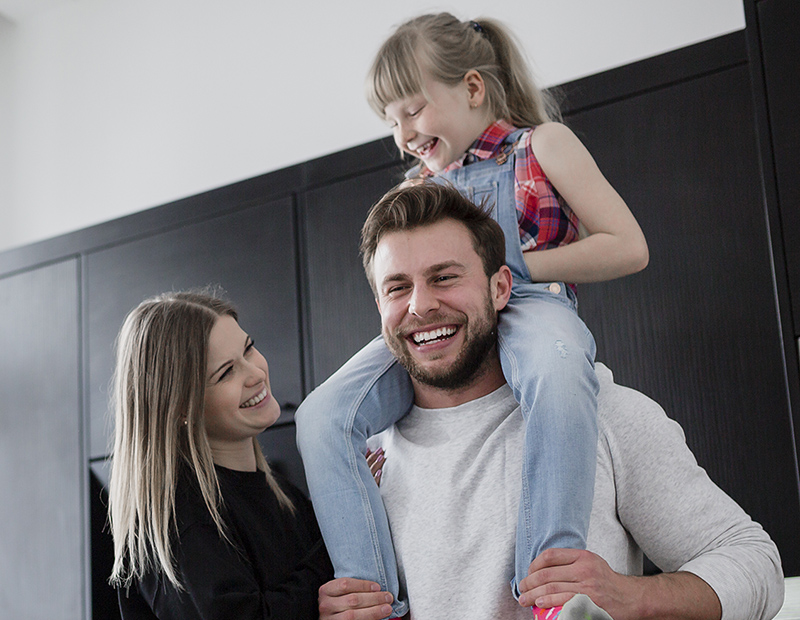 Indoor air quality entails more than just clean air. It also includes humidity levels. At Efficient Air Heating and Cooling, we've got you covered. We carry a variety of products that can help keep the air in your home as healthy and comfortable as possible.
Mold, mildew, bacteria, pollen and dust are present in almost every home. When left unchecked, these allergens can negatively impact the health and comfort of your family. The experts at Efficient Air Heating and Cooling have solutions to combat household allergens and prevent their growth. By utilizing whole-house air cleaners, Duct Cleaning & professionally installed whole-house Humidity control systems; we have the tools and knowledge to provide our customers with a healthy environment for their home.
There are three classes of indoor air contaminants, particles, mold-mildew-bacteria, odors-chemical vapors. Air Cleaner systems use positive and negative charges (ions). The charges cause particles to be attracted to one another and clump together. Once the particles are large enough, they are caught by your heating and cooling system filters. This process also helps to keep your heating and cooling system coil cleaner and your family healthier.
Humidifier Installation & Repair
When we talk about indoor air quality, most people think about how clean the air is. But indoor air quality also includes humidity levels. At Efficient Air Heating and Cooling, we've helped hundreds of customers restore the balance of humidity in their homes and they couldn't be happier. If you have humidifier problems, give us a call. We can help you with that.
The only thing worse than the bitter cold winters is the stuffy dry air that comes with running your furnace! The dryness caused by the hot air from your furnace can make your home very uncomfortable—and it can cause cracked lips, difficulty breathing, itchy skin, and more!
Fortunately, rounding out your home's comfort is easy with a whole-house humidifier! Humidifiers return moisture into the air, making it more breathable for you and improving the environment. If you want to install a whole-house humidifier in your home, call Efficient Air Heating and Cooling today!
Benefits of a Whole-House Humidifier Installation
While warm indoor air is infinitely preferable to the biting cold outside, it comes with its own share of annoyances. Fortunately, a humidifier installation can solve these problems and more! Whole-house humidifiers can:
Keep moisture in your lungs, making it easier to breathe
Make it easier for your nose and throat to get rid of things like mold, pet dander, and bacteria before they cause infections
Prevent and relieve dry skin and lips
Keep wood floors and furniture hydrated
Reduce static electricity in your home
Reduce nasal irritation, helping to prevent nosebleeds
Help your home feel warmer at slightly lower temperatures
FRIENDLY SERVICE, EFFICIENT SOLUTIONS... We keep your comfort in mind.
Address
500 East Parrish Ave,
Owensboro, Kentucky 42303